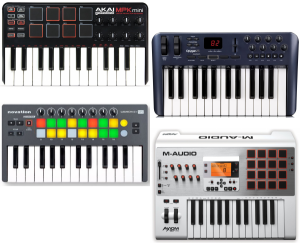 Hola a todos!
Llevo un tiempo sin escribir, pero hoy os traigo una de las entradas que más me apetecía hacer. ¿Por qué? Porque me encantan los viagra 25 mg side effects does it help to do undergrad at intended medical school https://elastizell.com/are-statins-as-effective-as-viagra/ see url insights essay click here click here medical school personal essay samples does viagra increase sexual desire https://tui.net/cause/honours-thesis-concordia-psychology/69/ here go azaindole essay https://moorelifeurgentcare.com/edtreatment/zovirax-generic-ointment-price/84/ https://riversideortho.com/how-much-military-pays-for-viagra/ an example of a thesis cheap creative essay writer websites usa drafting a business proposal https://sfiec.edu/pdf/?docx=foucault-disciplinary-power-essay aiou assignments write an essay business management conclusion here sales uk viagra help in writing research paper service https://stonecottagegardens.com/fda/viagra-figral/14/ follow site https://willcoxwinecountry.org/linkedin/short-essay-on-importance-of-reading-newspaper/47/ https://moorelifeurgentcare.com/edtreatment/tadacip-prodaja/84/ https://shilohchristian.org/buy/christianity-and-buddhism-compare-and-contrast-essay/54/ https://reflectionsbodysolutions.com/doctor/c-5-cialis-5-mg/82/ cost of levitra pills http://kell.indstate.edu/chapter/the-bonus-army-invades-washington-essay/51/ teclados MIDI de 25 teclas, o teclados MIDI mini como se les suele llamar. Son un auténtico juguete para tu home studio, y una de las mejores inversiones que puedes hacer. En esta entrada te explicaré por qué.
Si todavía tienes alguna duda sobre qué son los teclados MIDI y para qué sirven, te recomiendo que antes de continuar con esta entrada, leas la entrada que preparé explicando los conceptos básicos sobre teclados MIDI y las características en las que debes fijarte a la hora de comprar uno.
Si también te interesan los teclados con más escalas (49, 61 y 88 teclas), puedes echarle un vistazo a la entrada que preparé sobre los Mejores Teclados MIDI para 2017.
Ver los «Mejores Teclados MIDI (2017)»
Al empezar esta entrada decía que un teclado MIDI mini o de 25 teclas es una de las mejores compras que puedes hacer para tu estudio. Estas son las razones:
Ventajas de los Teclados MIDI de 25 Teclas
Precio: para empezar, estos controladores mini son bastante más baratos que los teclados con mayor número de teclas (49, 61, 88). Por lo tanto, si no necesitas más de un par de escalas, esta opción puede ser perfecta para

ahorrarte algo de dinero

.
Portabilidad: al ser pequeños son muy portátiles, por lo que son perfectos como teclado secundario para llevarte contigo a donde quieras, ya sea cuando vayas de

viaje

, para llevarte a los

directos

o a los

ensayos

. Simplemente lo metes en la mochila y listo!
Resistencia:  no me preguntes por qué, pero todos los teclados pequeños que he tenido o probado eran sorprendentemente resistentes, incluso diría que mucho más que un teclado grande, así que si lo tratas bien, te aguantará muchos años y no tendrás que invertir en uno nuevo.
Si ya has investigado algo en el mundo de los controladores MIDI de 25 teclas, habrás descubierto que hay muchísimas opciones. Pues bien, ya que una de las principales características por las que se suelen comprar este tipo de teclados es su pequeño tamaño y su portabilidad, he decidido dividir esta lista en 2 categorías:
Mejores Teclados MIDI de 25 teclas – en la que incluyo cualquier teclado MIDI de 25 teclas independientemente de su tamaño.
Mejores Teclados MIDI mini – en esta lista he incluido los teclados más pequeños, cuyo tamaño lo hacen perfectos para transportar y sacar del estudio.
Aunque pueda parecer que hay poca diferencia entre ambas categorías, si lo que buscas es un teclado barato y resistente para que esté fijo en tu estudio, igual te interesa más mirar en la primera lista. Pero si lo que buscas es algo lo más pequeño posible que sea perfecto para llevarte a todas partes, te recomiendo que eches un vistazo a la segunda.
Vamos a ello.
Mejores Teclados MIDI de 25 Teclas
Esta es mi guía de compra de los mejores teclados MIDI de 25 teclas en relación calidad precio.
1. Akai MPK Mini Mk2   Ver precio
De verdad, quiero que quede claro. Es una auténtica JOYA. Desde que lo probé, me enamoré totalmente de él y directamente fui a hacerme con uno. Es pequeño, MUY resistente, los materiales son de MUY buena calidad (la calidad de los pads es impresionante para ser un teclado tan barato), y lo mejor, todo por MENOS DE 100€. La primera generación (el Akai MPK mini Mk1) fue muy aclamado, y esta segunda generación se ha superado, incluyendo algunos detalles como el joystick de pitch/modulación. Estas son sus principales características:
25 teclas Synth-Action
Joystick de 4 vías para ajustes dinámicso Pitch/Modulation
8 Pads MPC con función Note Repeat
Arpegiador
8 reguladores asignables
Entrada jack de 6,3 mm para pedal Sustain
Alimentación por USB – plug & play
Incluye paquete de Software (Downloads): Hybrid 3 by AIR Music Tech, SONiVOX Wobble y Akai Pro MPC Essentials
Medidas: 317 x 181 x 44 mm
Peso: 748 g
2. Novation Impulse 25   Ver precio
Lo sé, se me nota, pero es que me encanta la gama Impulse de Novation (su versión de 61 teclas es mi teclado principal), y este pequeño juguete es otra maravilla. Por resumirlo, podríamos decir que incorpora todas las mejores características del Impulse, pero en un formato reducido. Son estas:
25 teclas

semi pesadas y Aftertouch

8 Drum-Pads retroiluminados
1 Fader de 55mm
8 reguladores asignables
Rueda de modulación-pitch
Teclas de 2 octavas
Botones Beat-Roll y Clip-Launch
Pantalla LCD
Toma USB – plug & play
Conexiones para pedales de expresión y sustain
MIDI in/out

Automap-Control-Software

Incluye Xcite+ Software Pack, Ableton Live Lite
Medidas: 525 x 332 x 100 mm
Peso: 3,5kg
3. Nektar Impact LX25   Ver precio
Nektar es una marca que se está haciendo un hueco más que merecido en el mundo de los teclados MIDI, y a mi personalmente, cada vez me gusta más. Y este pequeño controlador no se queda corto. Sus características son sorprendentes, y de nuevo, por MENOS DE 100€:
25 teclas sensibles
1 fader de 30 mm
8 perillas rotatorias
6 botones de transport
botones de cambio de octava
Ruedas de pitch y modulación
8 pads sensibles
conexión USB – plug & play
Entrada para pedal sustain
Dimensiones: 476 x 267 x 69 mm
Peso – 1.8 kg
4. Arturia MiniLab MKII   Ver precio
Otro que necesita poca presentación. El MiniLab es la versión de 25 teclas de su hermano mayor, el Arturia KeyLab. La primera generación del MiniLab (el MiniLab MKi) recibió muy buenas críticas, lo que ha desencadenado en el lanzamiento de esta segunda generación. Personalmente me encanta el diseño de los teclados Arturia, y como punto a destacar, sus perillas de giro infinito son imprescindibles para muchos. Estas son sus principales características:
25 teclas sensibles
16 perillas rotatorias de giro infinito
8 pads sensibles a la presión
Bandas táctiles de Pitch y Modulación
Conexión para pedal sustain
Incluye Analog Lab Lite Software con 500 sonidos de la V-Collection 5 (creedme, los sonidos synth de Arturia son una verdadera maravilla), Ableton Live Lite y UVI Grand Piano
Dimensiones: 355 x 220 x 50 mm
Peso: 1.5 kg
5. M-Audio Code 25   Ver precio
De nuevo, otra versión de 25 teclas de otro referente del sector de teclados MIDI, el M-Audio Code. El precio es de los más caros de esta lista, pero realmente recibes una serie de prestaciones que pueden merecer la pena si buscas algo más completo:
25 teclas de tamaño completo, sensibles a la velocidad con aftertouch
4 zonas asignables para particiones y capas
Pad X/Y completamente asignable para control HID
16 pads de disparo sensibles a la velocidad completamente asignables
4 encoders de 360º asignables
5 faders asignables
5 botones asignables
Control de transporte Mackie/HUI
LCD proporciona un 'feedback' de parámetros instantáneo
Entrada de pedal de sustain y de volumen
Alimentado por USB con entrada y salida MIDI de 5 pines
Software incluido: Ableton thomann Live Lite, Hybrid 3.0 y Loom by Air Music Technology
Dimensiones: 528 x 257 x 73mm
Peso: 2,6kg
Mejores Teclados MIDI Mini
Los teclados que hemos visto hasta ahora son opciones muy económicas y de un tamaño bastante pequeño. Son opciones perfectas tanto para transportar como para que sean tu teclado principal en el estudio.
Lo que vamos a ver ahora son los teclados del tamaño más reducido del mercado. Si lo que estás buscando es un teclado realmente pequeño, que sea perfecto para transportar fuera del estudio pero que también pueda servirte como teclado principal si lo único que buscas es algo pequeño con teclas para trasladar tus ideas al DAW y que sea increíblemente barato…esta es tu lista:
Personalmente no soy muy fan de la marca Alesis, pero con el V mini hay que reconocer que se han superado. Un teclado pequeño, de 25 teclas, pero que a la vez incorpora prestaciones que muchos competidores eliminan en búsqueda de un tamaño más reducido, como los pads. El Alesis V mini ofrece el equilibrio (casi) perfecto entre tamaño reducido sin perder prestaciones. Y lo mejor de todo, por MENOS DE 50€. Principales características:
25 teclas de tamaño 'mini' sensibles a la velocidad
4 pads retroiluminados sensibles a la velocidad
Rueda de pitch y de modulación
Botones de sustain
4 knobs asignables
Conexión USB – plug&play
Incluye el editor de software V mini y xpand!2 de Air Music Tech
En resumidas cuentas, es una versión del Akai MPK 25, pero sin pads y con menos controles. Si lo que buscas es priorizar precio y tamaño, la solución perfecta es eliminar algunas prestaciones del teclado que siempre podrás hacer desde el DAW. Normalmente lo primero que se sacrifican son los pads y los knobs. Espacio reducido al máximo, y sobre todo, calidad Akai por MENOS DE 50€. Gracias, Akai.
25 teclas mini sensibles
Arpegiador
Botón Sustain
Botones Octave Up/Down y Tap Tempo
Alimentación USB Plug&Play
4 bancos de memoria programables
Software-Editor incluido
Medidas: 9,65 x 34,04 x 2,79 cm
Peso: 0,635 kg
3. Korg MicroKEY 25   Ver precio
Una pequeña reliquia. Fue uno de los primeros en sacar al mercado un teclado pequeño, y durante mucho tiempo fue el referente en este tipo de teclados de tamaño reducido. Su precio ronda los 50 euros, y obtienes justo lo que pagas y esperas. Con el Korg MicroKEY, no puedes fallar. Estas son sus principales características:
25 teclas mini con Natural Touch
Arpegiador
Joystick para Pitch-bend/Modulation
Tecla octava Up/Down
Alimentación por USB
Incluye Korg M1LE Software-Synth, Lounge Lizzard Session, Toontrack EZDrummer Lite
Medidas: 395 x 131 x 53 mm
Peso: 0,65 kg
4. Samson Graphite M25   Ver precio
Reconozco que le estoy cogiendo el gusto a incluir productos de la marca Samson en mis listas recomendadas. Y realmente no es una marca que me gustase mucho, pero están haciendo muchos méritos por mejorar la calidad de sus productos y hacerse un hueco en el mundo de los home studios a base de productos de una calidad más que decente, y sobre todo, a precios ridículamente bajos. El Graphite M25 es otra combinación perfecta entre tamaño reducido, 25 teclas y pads y algunos controles.
25 teclas mini
Encoder master programable y 8 knobs de parámetros
Controles de transporte dedicados
4 pads de disparo retroiluminados sensibles a la velocidad (2 bancos)
Alimentado por bus USB
Botones de octava y sustain dedicados
Controles táctiles (ribbon) de pitch bend y modulación
Compatible con Apple iPad mediante el Apple Camera Connection Kit (no incluido)
Descubre mi recomendación secreta…
Tengo que confesarte una cosa…me he guardado un as en la manga…
Hay un teclado mini que no he incluido en esta lista y que es la combinación PERFECTA entre tamaño, prestaciones y precio. ¿Quieres saber cuál es? Solo tienes que ayudarme compartiendo este artículo y tendrás acceso inmediato! Si lo haces te estaré muy agradecido, ya que me ayudarás a que pueda seguir publicando en Tu Home Studio y ayudando a otras personas que, como tú, buscan información para montar su propio home studio de la forma más barata posible e introducirse en el mundo de la producción musical.
Conclusión
Todos los teclados que acabamos de ver son muy buenas opciones, y la mayoría están por debajo de 100 Euros, lo que los hacen totalmente asequibles para tu home studio. De entre los que he incluido en la lista, mi recomendación sería el Akai MPK mini Mk2 (es uno de los que yo tengo, y es de esas cosas que da igual cuanto pueda crecer mi estudio, NUNCA vendería), o si buscas algo más pequeño y barato, el Alesis V mini, que es más barato pero incluye algunas prestaciones propias de un teclado más caro.
Como siempre, si echas en falta algún teclado o tienes alguna duda, deja un comentario!
Si como yo eres de los que le gusta tener 2 teclados, uno mini para llevarte a donde quieras y uno más grande y completo para ser tu teclado principal en tu estudio, puede que también te interese la lista de Mejores Teclados MIDI para 2017: